Welcome to the Chelmsford Kumon Center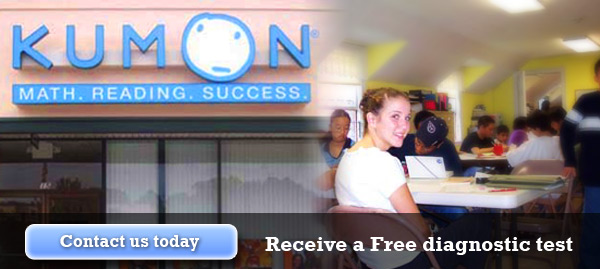 What is Kumon?
The "Kumon Method" helps pre-K to 12th grade students of all abilities succeed at math and reading.Come discover why it is the most popular after school learning program in the world, with centers in over 46 countries.
The Kumon Method:
Personalized Learning
Confidence Building, Self Motivation
Systematic topic levels
Mission Statement from Kumon Worldwide:
"Kumon Math and Reading Centers develop the untapped potential of each and every child through building confidence and developing skills in the fundamental building blocks of math and reading. At Kumon, we believe that every child has the potential to learn far beyond our expectations. It is the job of our Kumon Center to encourage each individual child to want to learn, to enjoy learning, and to be capable of studying successfully in the future."
Chelmsford Kumon Center Resources:
Next: Why Chelmsford Kumon >>